Everything Included. Get Going Quickly!
The Healy Editions provide you with everything you need to get started right away:
an affordable and complete package, suited to your needs!
Although Healy is small, light and inexpensive, it has a lot to offer: it can give you quick bioenergetic support to help balance your mind and body and improve your quality of life, and it can also give you an analysis of your energetic state and help you find ways to improve it.
Healy is an ingenious invention that will provide you with support for your holistic health, your body, your well-being, your family and yet it is easy to use. To give you an overview of what Healy can do for you, and to make sure that you only buy what you really need, we have put together the Healy program pages and modules in the form of different editions, so you can choose the best one for you.
A Healy Edition consists of Healy itself and a group of programs for a specific application area. Of course you can add other program groups to your Healy at any time if you need more functionality later!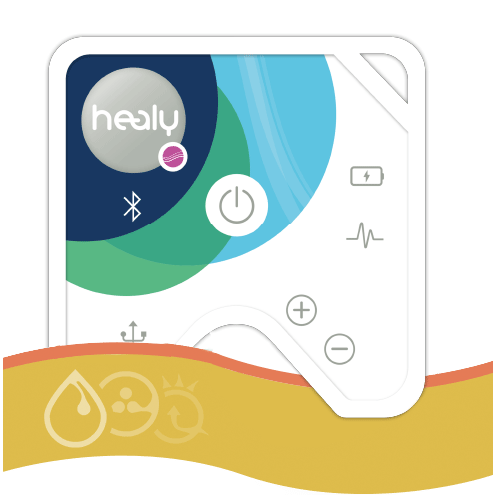 Healy Gold includes the Healy Hardware, the Nuno Nina Gold Cycle and a program page of your choice.
The programs of the Nuno Nina Gold Cycle can be used in many ways:
For bioenergetic support and prevention, for recovery from negative experiences, for optimal energy balance, emotional balance, well-being and relaxation.
Healy Holistic Health consists of a Healy, the Nuno Nina Gold Cycle and 8 other program pages that can help guide you to better health:
✓ Pain / Psyche
✓ Bioenergetic Balance 1
✓ Bioenergetic Balance 2
✓ Mental Balance
✓ Meridians 1
✓ Meridians 2
✓ Sleep
✓ Skin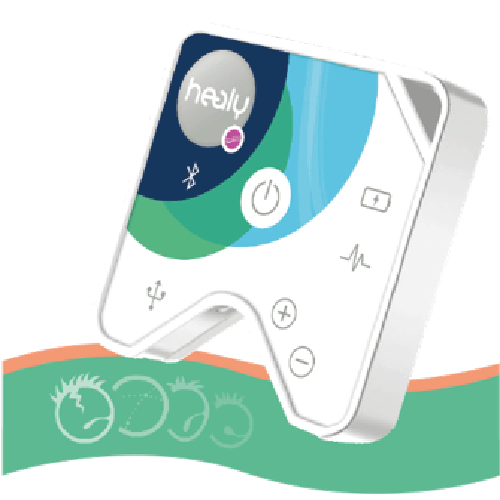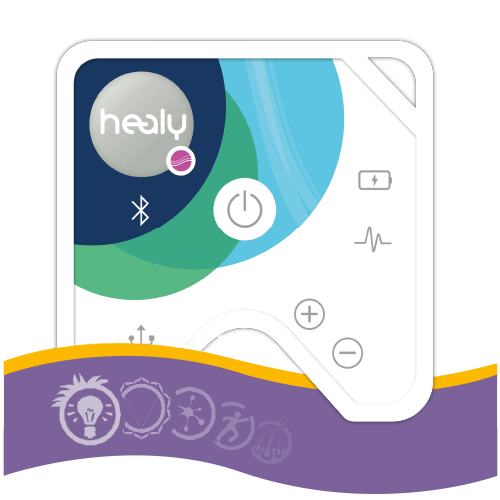 Healy Holistic Health Plus
Everything's in here: you get Healy Holistic Health and 6 other program pages, more than 120 Healy programs:
✓ Learning
✓ Fitness
✓ Job
✓ Beauty
✓ Chakras
✓ Protection Programs
The Healy Resonance edition contains Healy Holistic Health Plus, i.e. more than 120 Healy frequency programs, plus the Healy Analyse app with the Resonance and Aura modules.
With the analysis feature of the Healy Resonance module, doctors, practitioners and other members of the healing profession can be supported with the help of the Resonance analysis for their patients or clients to suggest suitable dietary supplements, foods etc. if necessary.
Home users can also perform analyses on themselves and their familiies, but we recommend working with a trained practitioner or healthcare provider for the analysis. Another useful tool in this edition is the Healy Aura module. It lets you analyze the energy distribution of your chakras in the Information Field; after an analysis of the emotional background, you can point out suitable ways of optimization.
The resulting optimization patterns can be applied to different products through Healy in order to balance emotional imbalances. Many patients and therapists also use this in addition to the administration of remedies.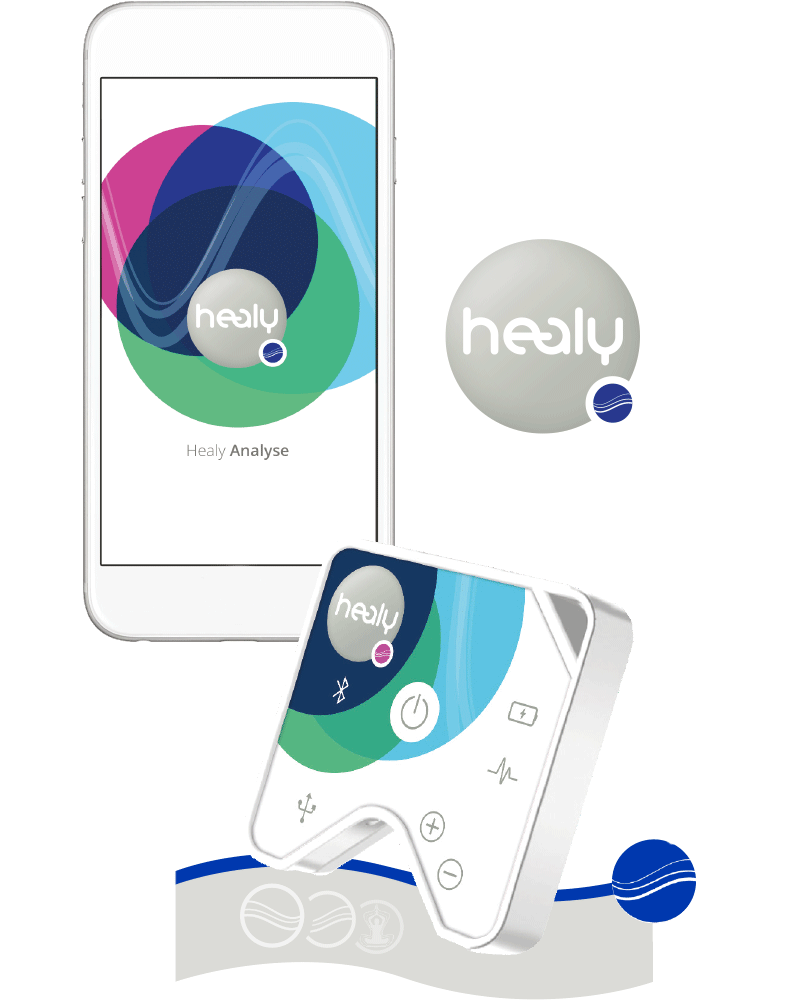 Comparison of all Healy editions
HEALY GOLD

HEALY HOLISTIC HEALTH

HEALY HOLISTIC HEALTH PLUS

HEALY RESONANCE

Many accessories

Holistic Health Cloud technology

Systemic Programs

Conventional medicine Programs

Healy Gold
(Program page Gold Cycle: Pure, Care, Energy, Being, Balance, Relax, Release)

Healy Holistic Health
(Program pages of Healy Gold + Pain / Psyche, Bioenergetic Balance 1+2, Mental Balance, Meridians 1+2, Sleep, Skin)

Healy Holistic Health Plus
(Program pages of Healy Holistic Health + Learning, Fitness, Job, Beauty, Chakras, Protection Programs)

Healy Resonance
(Program pages of Healy Holistic Health Plus + Healy Resonance module + Healy Aura module)

Program page of your choice


Price (net price)



417,65 €

837,82 €

1.257,98 €

2.098,32 €
Here's what users say about their Healy
Photos and surnames for the purpose of data protection (DSGVO) partially changed
"I just love the Healy, I use it whenever I have a headache."
Gulnara Schmidt
Dipl. Human Medicine
26 years
"Since I use the Healy, I finally feel well rested and full of energy."
Uwe Albrecht
Controller
43 years
"The Healy helps me relax after a stressful day at work."
Annett Sanders
Consultant
39 years
"My Healy helps me stay focused and balanced even on psychically stressful days."
Jens Mälzer
Managing Director
42 years
"Since I started walking regularly with my Healy, I feel more vital and healthy."
Becki Vogt
Jogger
21 years
"For skin injuries and wounds, the programs of the Healy are the ideal help for me."
Hassan Al-Jamal
Master-Student
29 years
"With Nuno Nina's Gold Cycle programs, I'm much more balanced."
Berta Koch
Health Store Consultant
36 years
"Since I've been using the Healy, I feel I'm better protected."
Stephan Steiners
Sales Representative
34 years
"With the Healy I can finally improve the energy flow of my medians holistically."
Ewa Nguyen
Naturopath
45 years
"Healy is my quick help when I'm sick. It usually doesn't take long until I'm fit again."
Reinhard Peters
Craftsmen
69 years
"Since I regularly use Healy's beauty programs, I get a lot of compliments."
Kristin Luke
Student
24 years
"Since I have my Healy, learning for difficult subjects is much easier."
Jonas Fischer
Student
22 years
"I feel much more comfortable and have more vitality in activating my forehead chakra."
Charissa Müller
Freelancer
29 years
Disclaimer: Individual experiences, not representative and applicable for every user
Buy and be convinced without risk!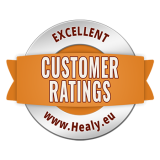 EXCELLENT
CUSTOMER RATINGS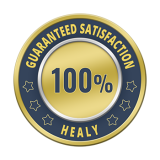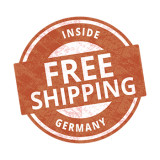 Free shipping in Germany for purchases over €150
Whether for support in everyday life, for comprehensive health support or for therapists who want to explore new possibilities: there is a Healy Edition for everyone!