ROADSHOW
DATES - WEBINARS
Healy World
Members' Meetings
We are continually monitoring the COVID-19 (coronavirus) threat very closely, with guidance from official authorities and the World Health Organization, assessing potential impact on our business around the world.
Due to these circumstances, we have cancelled all corporate roadshows worldwide until further notice. To keep the meeting cycle going, we will hold all scheduled roadshow meetings and the member meetings online, so you will receive the same information and benefits, e.g. promotions, as at the live meetings. If you want to register for an online roadshow meeting, click the link below the date in your region.
Become Part of the Healy World Success Story
Your Healy Business is ready for you - worldwide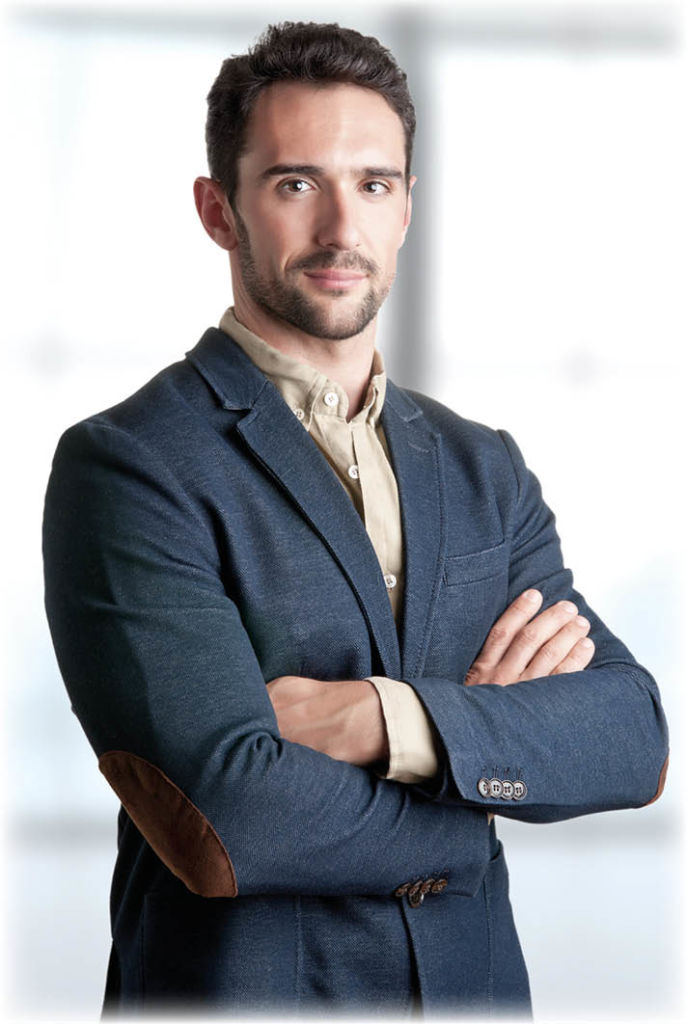 Healy World is your partner in building a Healy business community. As a Healy World Member, you have the opportunity to build your own lucrative business through various sales methods.
Healy World offers you a modern, unique and lucrative compensation plan. In addition to classic direct sales, it also serves modern entrepreneurs, influencers and social selling experts. The plan supports everyone individually: people looking for a part-time career, full-time professionals, and inspiring leaders who want to show others the path to financial freedom. Our loyal customers also receive added value through attractive referral programs.
As a Healy World Member, you have access to different support models to build your business community:
Sophisticated landing pages for customer acquisition and referrals
International landing pages recruiting Healy World Members worldwide
Social media templates for integration into your social media channels
Self-explanatory videos and presentations for easy customer buildup
Through attractive referral programs, customers are motivated to generate more referrals
Innovative multi-level compensation model for attractive income at all levels
Here's why our compensation plan will inspire you:
it is innovative, lucrative and geared toward maximum rewards at every level:
Customers are thoroughly impressed by high quality products, fair prices and referral programs.
New Healy World Members earn instant income through simple duplication methods and direct compensation models.
Healy World Members receive lucrative team commissions and long-term incentives.
Team building professionals achieve long-term and sustainable business with worldwide expansion capabilities.
Top leaders receive a highly attractive share of the company's global sales.
Two-dimensional compensation plan
A well-thought-out career system that promotes organizational development and includes an independent career system for customer build-up.
High sales commissions
The direct remuneration model rewards direct sales in 3 levels starting at 20%.
Breakaway but not takeaway
Higher and new downline qualifications do not lead to reduced payouts.
Generations of Generations
Thanks to an innovative team-builder model, almost infinite payouts are possible on a weekly basis (infinite depth payouts possible).
Recommendation programs for customers
Through attractive referral programs, customers are motivated to give even more recommendations to new Healy prospects.
Additional bonuses and ranking for successful customer development
Healy World Members can earn additional bonuses and ranks by regularly acquiring new customers and keeping the existing ones.
For more information about the compensation plan, please contact your personal Healy World team leader.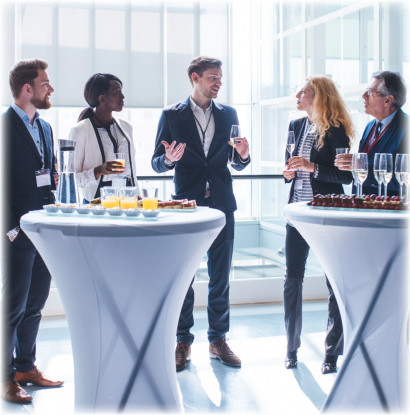 The evening of January 19th, 2019 was a special evening: The international Healy Social Selling network was launched at Healy World 2019!
This event was the first of 18 major events around the world: from Canada to Mexico, Brazil and the United States to Taiwan, Japan, Korea, Hong Kong and India. We will reach and inspire more than 10,000 people around the world with the new Healy!
These 10,000 Healy ambassadors will act as multipliers in their region and in their personal environment, bringing the Healy closer to a huge number of people. In this way, Healy will set the revolution of social selling around the world!
At these events, international Healy users will show the world how big the spectrum of Healy applications and successes is already. Then we will show you how you can participate in this movement of the Healy Social Selling network – step by step.
Please register with the form and the number of participants.
The exact venue you will receive by e-mail!
The Wearable for a Holistically Healthy Life
Always the right frequency for your life
The Healy is a wearable that uses individually determined frequencies to stimulate specific areas of your body.
Through regular use of the selected frequency programs, The Healy is meant to help restore the cell membrane voltage to a natural level.
This small all-rounder has frequency programs for many areas of your life to promote health, well-being and balance.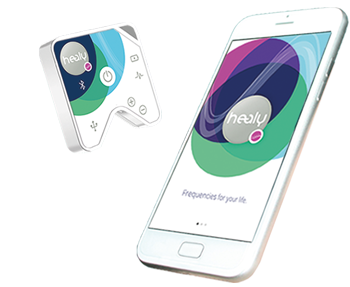 Healy is meant to help you achieve your athletic goals
Healy is intended to bioenergetically support your inner and outer beauty 
Healy is designed to bioenergetically support your skin through special applications
Healy is designed to provide you with applications for various local, acute or chronic pain conditions and support for mental illness.
Healy is designed to promote the bioenergetic balance of your organs and balance disturbances in your energy field.
Using the Healy application shall promote your bioenergetic balance, vitality and wellbeing.
Healy helps you get better rest and sounder sleep through relaxation.
Healy aims to support you in regaining emotional and mental balance.
Healy helps you focus when you really need to.
Relaxation and resistance to stress are reinforced by the Healy applications.
The Healy is designed to help you feel fit and balanced
Healy should help improve the flow of your life energy
Healy is designed to help you activate and harmonize your energy centers
As with any business, your results as a Healy Member may vary and will be based on your individual capacity, business experience and expertise. There are no guarantees regarding the level of success you can expect.
Facts and figures about the Healy
The Healy and the TimeWaver Information Field technology is being used in more than 40 countries.
More than 1,500 doctors, naturopaths and therapists treat with the technology of TimeWaver and Healy.
More than 500,000 applications on clients with TimeWaver and Healy technology and know-how.
Here's what users say about their Healy
Photos and surnames have been partially changed for data protection reasons (GDPR)
"I just love Healy, I use it whenever I have a headache."
Gulnara Schmidt
Dipl. Human Medicine
26 years
"Since I've been using the Healy, I finally feel well rested and full of energy."
Uwe Albrecht
Controller
43 years
"Healy helps me relax after a stressful day at work."
Annett Sanders
Consultant
39 years
"My Healy helps me stay focused and balanced even on mentally stressful days."
Jens Mälzer
Managing Director
42 years
"Since I started walking regularly with my Healy, I feel more vital and healthy."
Becki Vogt
Jogger
21 years
"The Healy programs have been ideal for my minor skin irritations."
Hassan Al-Jamal
Master-Student
29 years
"With Nuno Nina's Gold Cycle programs, I'm much more balanced."
Berta Koch
Health Store Consultant
36 years
"Since I've been using Healy, I feel I can better withstand stress."
Stephan Steiners
Sales Representative
34 years
"I feel Healy has a positive effect on my body's energy flows."
Ewa Nguyen
Naturopath
45 years
"Healy is my quick help when I'm sick. It usually doesn't take long until I'm fit again."
Reinhard Peters
Craftsmen
69 years
"Ever since I began regularly using the Healy's beauty programs, I've been getting a lot of compliments on my appearance."
Kristin Luke
Student
24 years
"Since I have my Healy, learning for difficult subjects is much easier."
Jonas Fischer
Student
22 years
"I feel much more comfortable and have more vitality since activating my forehead chakra with Healy."
Charissa Müller
Freelancer
29 years
Disclaimer: Individual experiences, not representative and applicable for every user
Change the world together with Healy
Start your business in the healthcare market
International distribution of the Healy is starting now! Become part of our unique and highly qualified team.
We are offering you lucrative opportunities for gaining both additional and primary income.
Healy is your ticket to the worldwide future of social selling. Become part of our unique success story!
Request more information and let us know if you're attending one of the roadshow events.
ADMISSION IS FREE
Refreshments are served during the break.