You'll be amazed by Healy's versatility!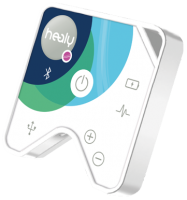 The Wearable for Health - Well-being - Balance.
Find out which Healy is right for you.
Download the App - Sync - Start.
The Healy Holistic Health Cloud
Your connection to the therapist.
Program pages for many health topics, comprehensive Healy packages and a network of therapists in the Healy Holistic Health Cloud are available to care for your health, well-being and balance.