In-Depth Knowledge Is the Basis of Our Products and Solutions.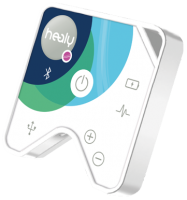 Our Vision. Our Motivation.
Holistic Healthy Living with Healy.
A Smart Helper. Anytime, Anywhere.
Health Begins in the Cell.
Healy is a Medical Device.
Program pages for many health topics, practical and comprehensive Healy packages and the network of therapists in the Healy Medical Cloud will care for your health, well-being and balance.